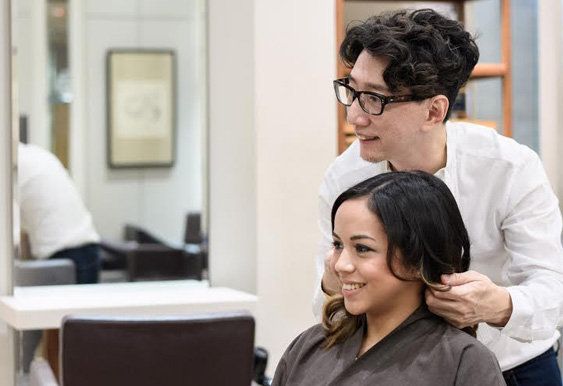 If you have never been to our Salon before or your last visit was more than 12 months ago, we got great news for you. In line with our 35th anniversary and for a limited period only, you will get to enjoy the following treats on us:
The Casey Difference
Casey believes in sharing and spreading his gift as much as possible. He will set aside special time each week, amidst his busy schedule, to avail himself to customers whom he is unable to attend to personally, to enjoy The Casey Difference.
Consultation
Casey will provide and spend time, to listen and understand you first. He believes this is always the best way to start. Once he sees your intrinsic beauty, knows your wish and dream, feels your nervousness and fear, amongst others, he will offer his professional advise.
Best Stylist @ the Best Price
After understanding your needs, Casey will pair you with the best stylist on his team, at the best price possible, for the best result on the service you require. He will personally brief the stylist on what needs to be done and formulate the colors for your hair.
* Terms and conditions apply.
Call us at +65 6235-5328 and ask for Shirley or e-mail in below, to find out more for yourself and let Casey make the difference for you.